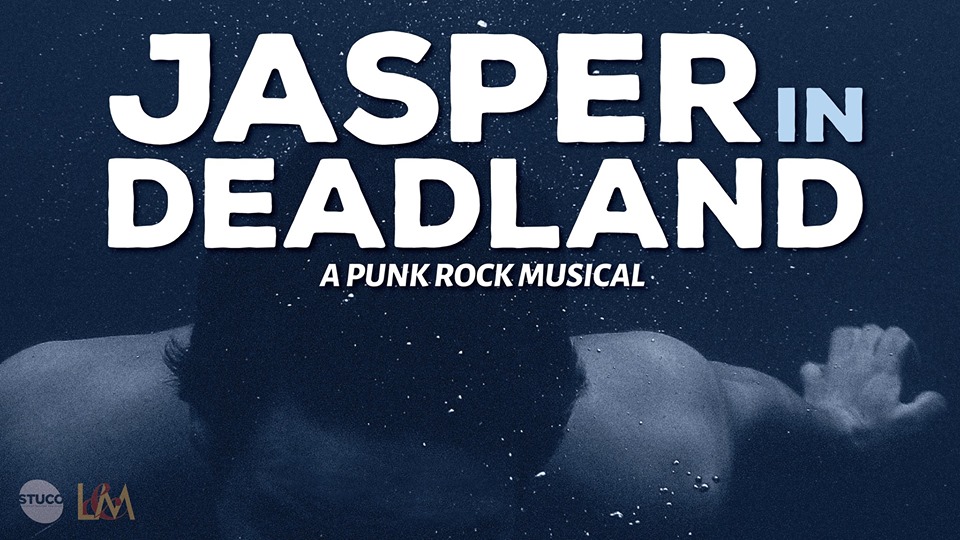 Courtesy of Lovers and Madmen
It's safe to say that most musicals that go up at Northwestern don't use Twisted Sister and Green Day as inspiration - but most musicals aren't Jasper in Deadland.
The punk rock show follows Jasper as he navigates the underworld – Deadland – in an attempt to bring his best friend Agnes back to the world of the living after she drowns. It's a modern retelling of the myth of Orpheus and Eurydice – emphasis on modern.
"What I love most about the show is just the fun-loving nature of the production and its ability to make something old contemporary," said Communication freshman Alexa Moster, who plays Agnes in the show. "It's a story a lot of people are familiar with, others might not be as familiar with."
Not only is Jasper new, it's also big – the production level is "gigantic" with an impressive 40 or so crew members, as well as an elaborate set, score and stunt work.
"We have a cast of 13 that are always switching roles and always on stage, moving and telling the story," said Communication junior Joshua Krivan, who plays Jasper in the show. "And it's a massive show set-wise, both on the horizontal and vertical planes. It's got stunt work. The score, musically speaking, is very demanding."
It's also edgier than the typical style of Northwestern musicals. (Looking at you, Ragtime.)
"I think we chose this show in large part, because Week 8 of Winter Quarter is kind of a time when people are wearing down a little bit," Krivan said. "They need kind of a pep in their step. And Jasper, above all, is just so much fun, and it's in your face, it boosts your energy."
Choreographer Tucker DeGregory said that he has been choreographing since middle school, and that it's been fun for him to be able to use his background in hip-hop influence the direction he takes on Jasper. Above all, he wants the audience to be engaged.
"[DeGregory] wants to inspire kinesthetic empathy, and that the audience will actually want to get up and dance with the cast," Krivan said. "That probably won't happen because the conventions of theater, but I think that feeling embodies what we're going for as a whole."
It makes sense, then, that the one word he would use to describe the show is "ambitious." Moster, too, admires all the hard work the cast and crew has put in to make the production what it is.
"This is actually the first completely student-directed, student-produced, student-choreographed production that I've ever been a part of," she said. "I think that it's really an insight into the intersection of the creative and the intelligent nature of Northwestern students."
Jasper in Deadland will run Fri., March 2 at 7 p.m. and 10 p.m. and Sat., March 3 at 2 p.m. and 7 p.m. in McCormick Auditorium. Tickets will be available at the door, and will be $5 for students and $10 for adults.