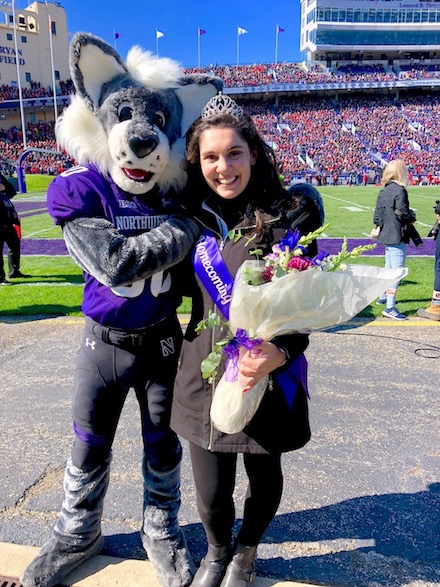 North by Northwestern sat down with 2018's Homecoming Wildcat, Annie Krall, to talk about her favorite parts of Northwestern, advice for freshmen and log rolling.
NBN: What made you want to become Homecoming Wildcat?
Annie Krall: Both my parents went to Northwestern, my grandma went to Northwestern, and my twin sister went to Northwestern. I've gone to Northwestern games since I was in a baby-carrier. I remember when I was eight or nine years old at homecoming and I saw the homecoming court at the football game. I remember thinking, 'Oh my gosh, those must be the cool kids. Those are the people that everybody wants to be friends with.' I think it's kind of ironic that sitting here four years after my move-in day, I am one of those kids who was on the field last weekend. I think that's where the desire came from to be on the court ...